Green does not have to mean the sort of hair-shirt, wood-burning-stove sensibility of the '70s. Green can and should be sleek and modern.
Graydon Carter

Functioning as data centers for the online world, humanity currently runs around 70 million servers all around the world, in order to power all the content and applications that is on the World Wide Web, but we very rarely think about the real-world mechanics that keep all of that up & running, first and foremost is the electricity to keep it powered up, and almost as much again to keep it cool. Where unfortunately much of the electricity we produce typically comes from burning fossil fuels!

It's estimated that 20 milligrams of carbon dioxide is produced every second someone spends browsing a simple website, that's according to Earth Times as they stated that the annual amount of carbon produced by the internet is equal to:
All 31 million cars in the UK taking a road trip around the world;
The countries of Sri Lanka, Hong Kong, Singapore, The Philippines and Mongolia combined;
A Boeing 747 flying to the moon and back 5,674 times.

While most web hosting companies see green web hosting only as a potentially lucrative form of green marketing, and merely leverage this topic as a marketing gimmick, It's still for us a very serious issue, as reports shows that web hosting industry is one of the biggest contributors to what we must see as a growing global problem. Therefore, here we try to focus as possible on only who has built their web hosting platform from the ground up with sustainability in mind, and for that we will only focus on the top 3 service providers that are listed in order upon their suspected commitment to the issue for real.

Blazing Fast & Secure Eco-Friendly Web Hosting
GreenGeeks seems to take their footprint on the environment seriously, and therefore your business footprint in that aspect indeed..
Your site's carbon footprint can be lowered, negated or even reverse the carbon footprint of your website and other websites like yours.
Here where all hosting account usage is offset by 300% in renewable energy credits! Where this marvel of modern hosting engineering ensures that the company claim to returns three times the energy it uses every time its servers are fired up.

GreenGeeks for that and much more claims to be the most eco-friendly web hosting service in existence today, where they work with environmental foundations to purchase wind energy credits to put back into the grid three times (3X) the amount of energy they consume. That's in addition to the fact that they are already using energy efficient hardware housed in data centers which are designed to be environmentally friendly.

Trey Gardner (CEO of the company) who describes himself as a surfer, hiker, skier, and basically someone who just loves the outdoors, stated that it's important to him "that we work to preserve as much of our environment as we can. Pollution and climate change destroys ecosystems. I'm hoping that with your help we can make a choice to change course, for you & your children, for me and my children, & for all of us. The web hosting industry can be held accountable and can change course but only if consumers like you choose to go green with your web sites and force other companies in my industry to do the right thing and also become eco-friendly. I hope you will make this choice, for all of us."

Starting at $2.95/mo
With unlimited EVERYTHING! one FREE Domain included, and a FREE site builder for your fast kick off..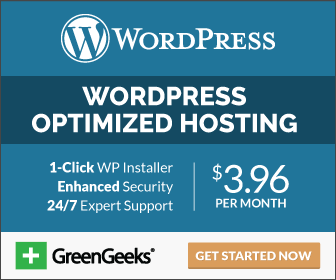 Through strong environmental and social policies, Kualo claims to be one of the most accountable, not only to their customers, but also to society.
With their entire operations being powered by renewable energy, Kualo employs sensible green policies along with many other values that you might need to take a deeper look at.
In top of all, in case you are looking for the perfect host for your charitable non-profit, then go check The free charity hosting program as Kualo sets a mission to help as many charities as possible to benefit from the internet with 100% free web hosting, for life.

Starting at $3.99/mo
With 10 GB for one site, Free Domain included, and much more


Last but not least, comes the least option that seems to care. Where DreamHost says its information facilities are powered by grids that receive electrical energy from many renewable sources, as an example. It's a accomplice in state-level 'clear wind' programmes. Cooling programs are designed for effectivity, and the evaporative cooling crops use each municipal and reclaimed water.

Start today at $2.59/mo
With FREE one Domain name included, Unlimited traffic, with wordpress pre-installed.